What is an online downloable training?
This particular home study course is a combination of a live tele-class recording and pdf files assembled for instant access and download. You get the benefit of listening in on their discussion, reading along with the transcript and following along with the graphics on your worksheet - while learning all about Dishonesty in Handwriting.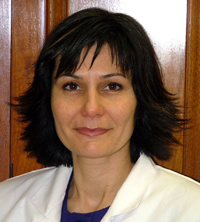 Kristina Powell, handwriting expert spills her guts on this important topic after years of research.

Hosted & Interviewed by Bart Baggett (as seen on CNN's Larry King Show).

Instead of waiting 7 days for the home study course to arrive, you get instant online access to this online version...
What Others Say
Product Review "I never knew there was so much MORE to tell about honesty in handwriting. This one hour seminar was packed with more details than 100 page books I've read before on graphology. Thanks Kristina and Bart !" — Travis King, Oregon, USA
Product Review "I've always thought there was more to integrity, lies, and honesty than just the letter 'o'. Kristina's research was solid and easy to understand. It was information NOT published anywhere else." — Misti Smith-Carson, Kansas City, KS, USA